When did you join HRR and what prompted you to join?
2018. Initially I started attending Tuesday early morning track sessions to focus on speed work and then started to join more social runs
When did you start running?
I started training for my first marathon and became a frequent runner at the start of 2016, having done shorter races previously and running now and then. Since then running has become part of my (almost) daily routine and I can't imagine not running.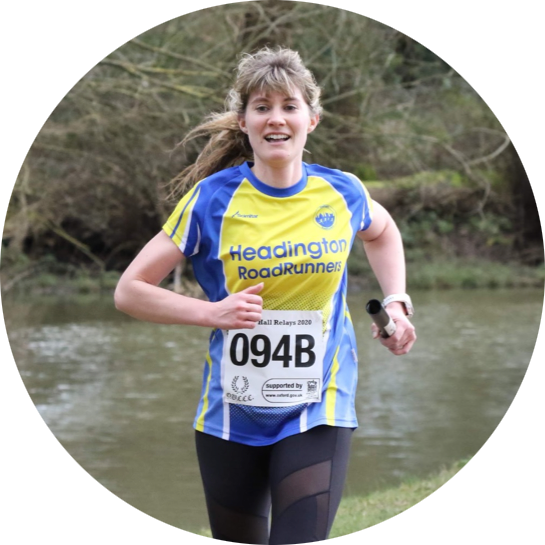 What inspired you to become a coach?
After a few years of being a Leader in Running Fitness, I decided to do my Coach in Running Fitness Qualification in 2019, with the support of the club. I wanted to expand my knowledge on training athletes for all distances of endurance running (5km to ultras) and contribute to coaching athletes within the club.
What group coaching do you do at HRR?
Tuesday evening speed sessions, main coach for 46-50 minute 10k pace group.
What is your favourite training session?
Hills. I love training sessions at Harberton Mead (although some of the athletes might not share my passion…). Running both up and down hill have great benefits for all types of running.
What is your favourite race or running route?
North Devon AONB Marathon. It's the only marathon I have done multiple times. Nothing like a fast and flat city marathon; 1200m plus climbing with stunning sea views. Multi-terrain, including a beach; all rewarded with a cream tea at the end. A very rewarding challenge.
What has been your best coaching moment?
Receiving feedback from athletes saying how much they enjoyed or feel they benefited from a session is very rewarding.
Anything else you'd like to add?
I would like to encourage runners to get involved in the many different sessions, races and events organised by HRR. There are so many options and I think we are lucky to have them, so we should embrace that. I firmly believe that you get out of running what you put in. I would also encourage other members to consider shepherding runs and/or becoming a Leader in Running Fitness - both great opportunities to help others with their running.